Magic Mirror
Welcome to our new Magic Mirror (Selfie Mirror / Photo Mirror), the must-have item for any wedding, event or celebration!
PLEASE TAKE A LOOK AT OUR NEW IVORY FLOWER FRAME!
Grab a prop, touch the screen to start & strike a pose - or just photobomb your friends!
Wow your guests with our Magic Mirror and generate lasting memories as each photo can be retaken until perfect and printed there and then to take away..
We are a small family business based in Chelmsford, Essex. We cover Essex and southern Suffolk regions.
Each event includes loads of props, glamorous carpet and rope barrier, a member of our team to run things, photos & prints on the night and all the photos given to you after the event on a USB stick to keep forever. Each photo is printed twice, one copy is given to your guests and the other is put into a guest book to be signed with a message - which is a lovely keepsake of your big day!
If you want your event to stand out and have everyone talking, then the Magic Mirror is just what you need!
Our new silk ivory flower frame is a great alternative for those couples that would prefer a more romantic feel to the mirror!
Please contact us for more information or a quote
template design
The choice on design is virtually unlimited.
The first choice will be to decide how many photos you want combined onto one print. A lot of companies will encourage three or four shots per print (this is cheaper for them as less print outs are created, so less photos in your guest book!!) but at Propilicious we much prefer two shots per print! The reasons for us are very simple. Just having two shots per turn on the mirror means that there is a quicker turnaround, which means less queuing for your guests and more photos in your guest book!! Having more than two photos on a template can hold up the queue and in the worst case might become laborious for your guests!!
Once you have decided on the number of shots per print, we can design a template for suit your big day or event. Some examples are on this page to browse through.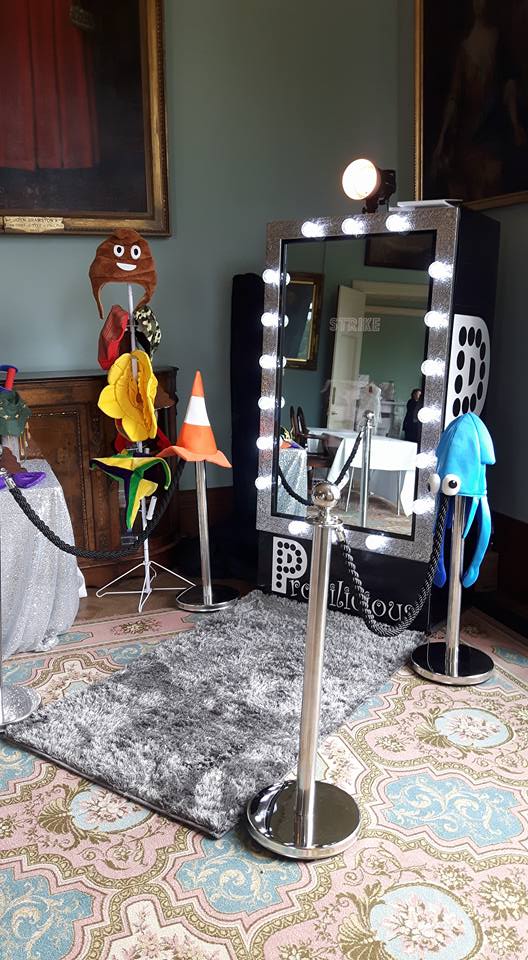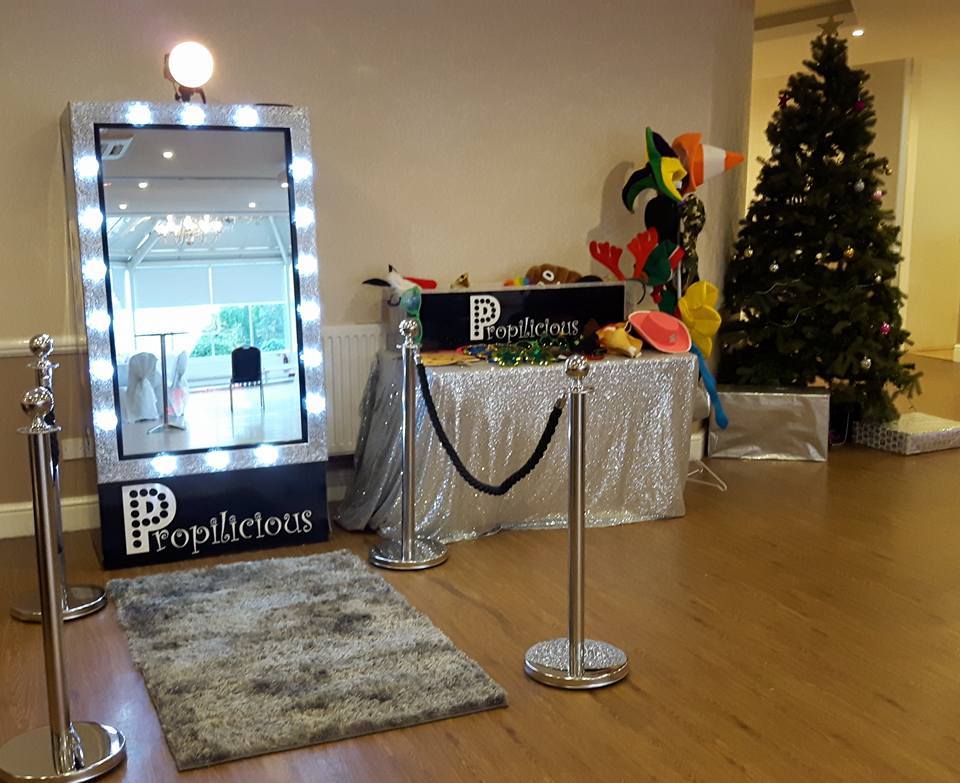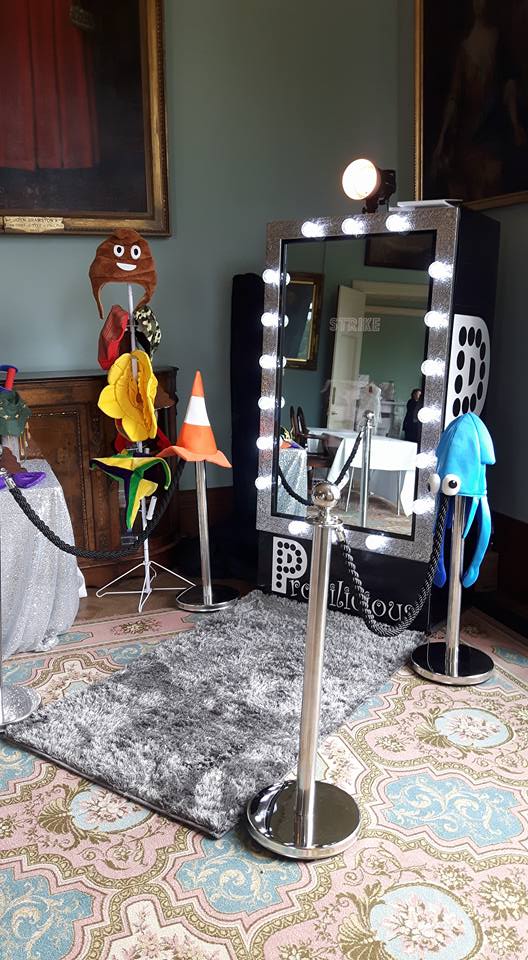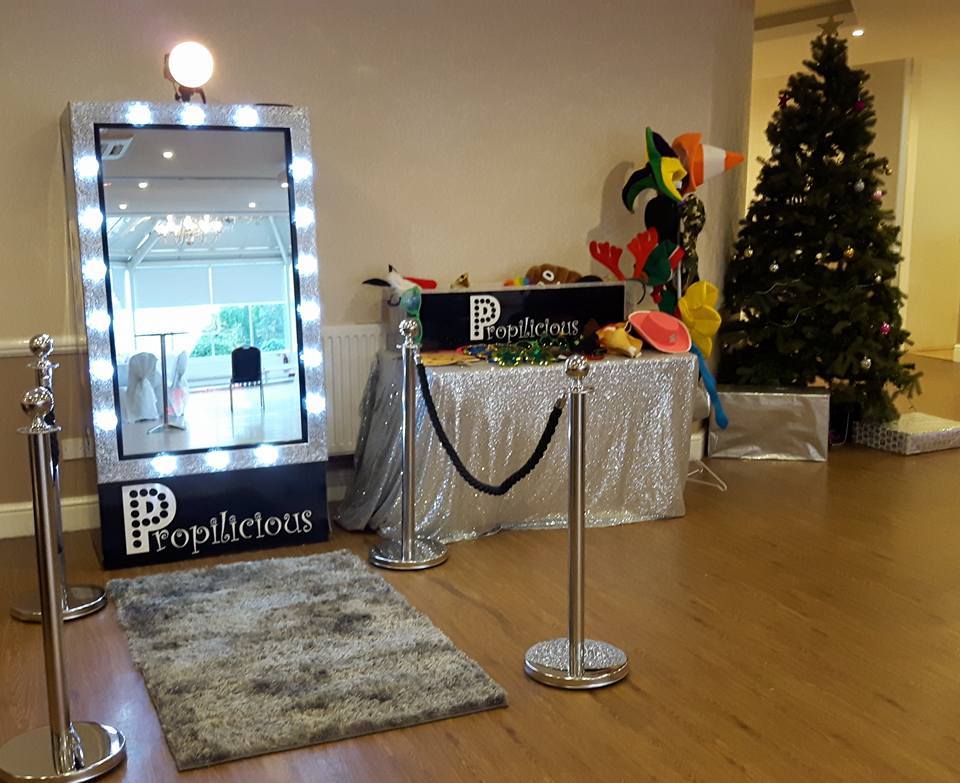 Mirror set up & Props
All props are included for use on the night and we are constantly adding to our collection, which include hats, glasses, emojis, moustaches, inflatables and more!! The visual element of the mirror is very important to us and as such all props are displayed on a silver sequin linen with a hat stand. We run an animation on a loop to attract your guests in, and for a small surcharge we can personalise this for you.